My brain is hurting. I have been reading medical journals, comprehensive and systemic reviews to create a presentation on explaining the difference of organic foods versus conventional foods. What does organic even mean?
The Webster's dictionary states:
relating to, or derived from living organisms
relating to, yielding, or involving the use of food produced with the use of feed or fertilizer of plant or animal origin without employment of chemically formulated fertilizers, growth stimulants, antibiotics, or pesticides
When a product is labeled as organic it means the food item has been produced or processed by high standards set by United States Department of Agriculture (USDA). Wordings to look for when buying organic are 100% organic, meaning completely organic. If you see a label with only the word Organic, this means only 95% of the product is organic. One more label to look for is -Made with organic ingredients. This means only 70% or better is organic. This product can not use the USDA organic label.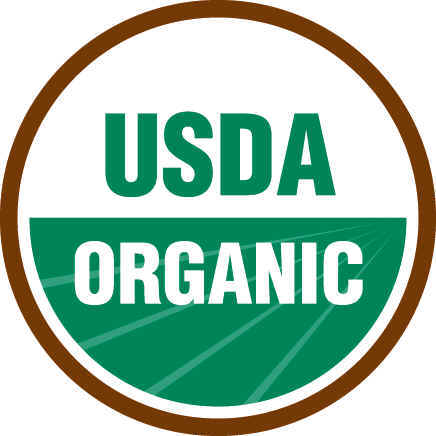 This is the difference between organic farmers and commercial farmers. (5)
One draw back to eating "clean" or organic, grass feed, farmer to table is it can become expensive. The USDA found the costs of organic fruits and vegetables typically run more than 20% higher than conventional produce.(1) Talking with my sister we discussed the benefits of eating locally growing up. The food was raised in our backyard. Some people do not have quick access to local stores or a farmers market. So, this would increase the cost not only on the food, but gas mileage for multiple trips to the stores. You know produce does not stay fresh in your fridge for more than a week, hence the multiple trips to have fresh food.
One key factor of organic foods is the pesticides and fertilizer used in keeping plants healthy, disease and bug free. Pesticides and fertilizers are used, but they are natural and have to be synthetic free. Mie 2017, in a comprehensive review showed "chemical pesticides undergo a comprehensive risk assessment before market release.. there are important gaps in this risk assessment." (2) Childhood and pregnancy were high risks of adverse effects if insecticide exposure occurred, especially in fetal development.
If you buy conventional meat, trim off the fat and skin. That's where pesticide hides. (1)
His review also showed health benefits of dairy and meat products having a higher concentration of omega-3 fatty acids. Organic fruit and vegetables have a lower cadmium content, including in the cereal crops. Organic food when compared to conventional food showed an increase of antioxidants, presence of healthy fatty acids etc. (3)
The use of antibiotics in the livestock has increased the concern of antibiotic resistance. Raising organic livestock farmers tend to use less antibiotics and treat quickly the sick, as needed. Salmonella infections are prevalent among both organic and conventional pigs . (3)
Experts agree that the regular use of these drugs can lead to dangerous antibiotic-resistant bacteria. (1)
Everywhere I looked you could see both sides of this discussion- organic or non organic. One study showed there is suggestive evidence that indicates that organic food consumption "may reduce the risk of allergic disease and of overweight and obesity, but residual confounding is likely, as consumers of organic food tend to have healthier lifestyles overall." (3)
In both studies, all authors agreed there needs to be more research and studies done before recommending organic only as the choice. There needs to be more long term research and data for exposure, health benefits, and improvement of health. Vitamins and minerals were similar in both organic and commercial. (3)
The USDA made a disclaimer on the labeling education I read – no conclusive evidence shows that organic food is more nutritious than conventionally grown food. The USDA certifies organic foods, but doesn't claim that they are safer or more nutritious.(4)
Bottom line do not let fear direct your choices when it comes to food. Read the articles and make your choice on your beliefs, your budget and your families preference. Eat from the rainbow of fruits and vegetables. If you want to learn more of clean 15 or dirty dozen visit EWG. Eat your healthy plate of proteins, fats, and carbohydrates.
References:
Slideshow: Should You Buy Organic? Best and Worst Picks. (n.d.). Retrieved from https://www.webmd.com/food-recipes/ss/slideshow-to-buy-or-not-to-buy-organic WebMd When to Go Oganic
Reviewed by Melinda Ratini, DO, MS on October 18, 2018
OMICS International. (n.d.). Retrieved from https://www.omicsonline.org/open-access/organic-food-and-health-a-system
(PDF) Human health implications of organic food and organic agriculture: A comprehensive review. (2014, January 1). Retrieved from https://www.researchgate.net/publication/320630231_Human_health_implications_of_organic_food_and_organic_agriculture_A_comprehensive_review
Agricultural Marketing Service. (n.d.). Retrieved from https://www.ams.usda.gov/
Agricultural Marketing Service. (n.d.). Retrieved from http://district.schoolnutritionandfitness.com/lasvirgenesusd/files/Nutrition_Library/Organic_vs.pdf
Follow My Journey!
This error message is only visible to WordPress admins
Error: No connected account.
Please go to the Instagram Feed settings page to connect an account.